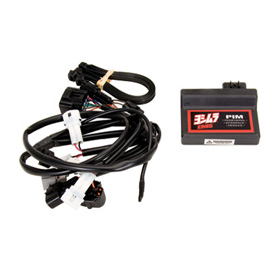 Yoshimura Used EMS PIM2 EFI Fuel Controller
"Customer service is priority #1 at Rocky Mountain ATV/MC. We value our customers and strive to be the best shopping experience- when you buy from us, you are buying lifetime service."

-Dan Thomas, CEO and Founder

Returns

We take pride in offering no hassle returns. In the event of a return, please call, email or chat with us to receive a solution to the problem. For apparel that doesn't fit quite right, Click here to see our Fit Guaranteed Program.

Warranties

We will stand behind all products we sell with regards to manufacturing defects in workmanship and material. Most products are limited to the manufacturer's warranty. However, we will do everything in our power to take care of the problem.

Have questions?
Fuel Controller was installed on the wrong machine. It is still in great condition and works great but was tired to be used for the wrong year of machine.
Yoshimura introduces EMS PIM2, the evolution of their original Dirt Bike/ATV fuel injection adjustment "PIM" device. PIM2 installs easily, typically in under 30-minutes using simple Plug-N-Play technology. Plug the EMS PIM2 EFI Fuel Controller into the stock wiring harness, mount to your bike using the supplied mounting kit, and you are ready to race! The PIM2 comes pre-loaded with two separate fuel injection maps for either a Yoshimura Slip-On or Full Exhaust System. But the adjustability is limitless and easy. If those two maps are not enough - there are dozens of maps to download for FREE on Yoshimura's website.
Over 400 adjustment points in +/- 1% increments.
Easy to read screen - intuitive and logical.
Full range mapping every 500 rpm at 10% throttle intervals.
USB cable hook up for your laptop for limitless custom tuning.
Comes with complete Plug-n-Play wiring harness - Simple to install.
Complete, simple instructions and Software Disk.
PIM2 Software works on PC's (Any Version of Windows) and Intel-Based MAC's (using Windows XP or Vista).