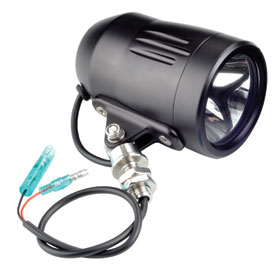 View Larger
Multiple Views

Trail Tech Equinox LED Single Light Kit 60mm
Part# 1315730004
"Customer service is priority #1 at Rocky Mountain ATV/MC. We value our customers and strive to be the best shopping experience- when you buy from us, you are buying lifetime service."

-Dan Thomas, CEO and Founder

Returns

We take pride in offering no hassle returns. In the event of a return, please call, email or chat with us to receive a solution to the problem. For apparel that doesn't fit quite right, Click here to see our Fit Guaranteed Program.

Warranties

We will stand behind all products we sell with regards to manufacturing defects in workmanship and material. Most products are limited to the manufacturer's warranty. However, we will do everything in our power to take care of the problem.

Have questions?
Details
Trail Tech Equinox LED lights are built rugged and off-road tough. This brand new LED technology outputs 1052 lumens in a tight, well-designed form. Their focused, forward lighting allows extreme visibility in night-time conditions. They're bright too; 1052 lumens produce a lot of light. A button on the back swaps between high, medium and low output - allowing you to either conserve battery life or all-out assault the night. Hardened glass lenses, vibration isolation and machined aluminum bodies help them to have a hardy lifespan.
Black Anodized Billet Aluminum Housing for rugged durability and better heat management.
Aluminum reflector with vacum metal deposition for higher reflectability and accurate light placment.
Solid stainless steel 3/8" post for durability and longevity.
Harden glass lens for impact resistance and optimum clarity.
10w to provide 1052 Lumens to light up the night.
Adjustable brightness modes (Hi-Med-Lo) to adapt to any environment.
6000K color temperature.
10 degree spot angle.
12 Volt DC.