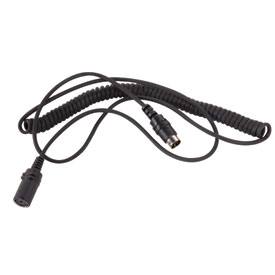 Chatter Box FRS X2/GMRS X1 Bluetooth® Transmitter - Noise Reducing Headset Extension Cord
"Customer service is priority #1 at Rocky Mountain ATV/MC. We value our customers and strive to be the best shopping experience- when you buy from us, you are buying lifetime service."

-Dan Thomas, CEO and Founder

Returns

We take pride in offering no hassle returns. In the event of a return, please call, email or chat with us to receive a solution to the problem. For apparel that doesn't fit quite right, Click here to see our Fit Guaranteed Program.

Warranties

We will stand behind all products we sell with regards to manufacturing defects in workmanship and material. Most products are limited to the manufacturer's warranty. However, we will do everything in our power to take care of the problem.

Have questions?
Details
Noise Reducing Headset Extension Cord is required for an additional setup for a passenger. It is also used to mount the Chatter Box Transmitter to your tankbag, saddlebag, handlebar, etc.
Works only on noise-reducing models: FRS X2 Transmitter and GMRS X1 Bluetooth® Transmitter.