Privacy Policy
We value your privacy as much as you do. This is why we will not sell or rent any customer information to any other company or business.
We gather two types of information about you. The first is the same information that most websites gather when you visit, it is the information about what link you used to get to our site, search engine or banner ad. Also your IP address and the browser you are using. The second type of information is the information that you provide while requesting a catalog, placing an order or filling out the rider profile.
All information collected is used to better serve the Rocky Mountain ATV/MC customers and process orders.
Security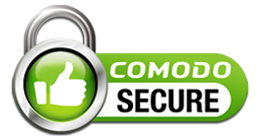 The Rocky Mountain ATV/MC website is secured by Comodo
When you submit an order from your computer, it is encrypted so that no one else can read the private information. The information is then decoded when it enters our server keeping your information safe.
You can identify that you are using a secure page by the unbroken key or closed lock, depending on your browser, in the title bar or at the lower left hand corner of your browser window. Also, when you enter a secure page the site address will change from "http://" to "https://".
Copyrights and Trademarks
All contents of the Rocky Mountain ATV/MC website, including but not limited to, text, graphics, logos, button icons, images, data compilations and software are property of Rocky Mountain ATV/MC or its content suppliers, and are protected by US and International Copyright laws.
All software used on the Rocky Mountain ATV/MC website is the property of Rocky Mountain ATV/MC or its software suppliers.
Trademarks are sole property of the individual owners.
Warranties
Rocky Mountain ATV/MC will stand behind all products sold with regards to manufacturing defects in workmanship and material. Most products are limited to the manufacturer's warranty. However, we will do everything in our power to take care of the problem.
Pricing
We will do our very best to keep the listed pricing on our website and print promotions. However, due to circumstances beyond our control, we reserve the right to change prices due to increased manufacturing costs or mis-marked items. The price that is shown on the website is the most current price.