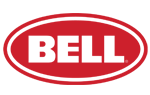 In the early 1950s, Roy Richter's close friend lost his life in an automobile racing accident. A skilled racer and industry enthusiast himself, Richter realized after the crash that something could've been done to save his friends life. He decided that, since racing changed his life, he would change racing, and got to work in the garage behind his auto parts store to develop the 500, an unprecedented helmet for automobile racers. That was in 1954. In 1955, the helmet got its due when a professional racer in the Indy 500 crashed and credited the fittingly named 500 helmet with saving his life. With that racer's endorsement and an underdeveloped niche in the market, Bell quickly grew into the innovative, influential, and premier helmet manufacturer it is today.
Now, the same passion for safety and innovation that brought Bell to fruition is what keeps them at the top of their class today. The company is all the right parts boundry-pushing technology, teamwork, dedication, skill, and nerve, and they use that to continue developing product that is time tested and champion trusted.
Bell's focus remains on helmets, developing and refining lids like the Bell MX-9, the Bell Moto-9, and the Bell Qualifier to keep dirt and street riders alike safe and secure in the event of a crash. With most helmets coming ECE & Snell certified, along with impressively durable and comfy EPS liners and an integrated MIPS system, Bell has continued to redefine safety in the industry.
For the best Bell helmets, helmet bags, helmet accessories, and casual apparel, shop our collection of Bell products at RMATVMC.com.
Latest Bell Reviews – You could win up to
$500

for reviewing products!