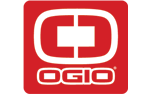 Like most companies, OGIO was established to solve a problem. Athlete and sports enthusiast Michael J. Pratt needed a tote bag to carry his assorted gear without creating a jumbled mess. Organization was important to Pratt, so he created a tote that offered just that and gave his company a name reminiscent of its creation. Pratt's company "Our Gear is Organized," or OGIO for short, took off from there, and has been creating organized, problem solving bags ever since.
Now a part of Callaway Golf, OGIO has branched out to manufacture bags of all sizes and styles for various sports, one of which being motorcycling. With motocross gear bags and goggle cases, general riding backpacks and vests, along with casual purses and backpacks, OGIO has established themselves as a reliable and knowledgeable manufacturer. Their bags offer clever storage solutions for all the things riders take with them – boots, helmets, goggles, jerseys, pants, jackets, socks, tear-offs, hydration, etc. - fitting them safely, securely, and comfortably.
Ingenuity and innovation are the standard for OGIO, a unique trait that is reflected in every bag that leaves their warehouse. For durable construction, reliable performance, and life-changing conveniences, shop OGIO gear backs, riding backpacks, and more at RMATVMC.com.
Latest Ogio Reviews – You could win up to
$500

for reviewing products!