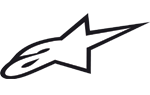 Borne from the serene Italian landscape, built for the roaring sport of motorcycle racing – Alpinestars' riding gear has set the industry standard for protection, quality, and durability.
In the beginning, leather craftsman and Alpinestars founder Sante Mazzarolo was producing boots for only hiking and skiing. The boots' impeccable quality and unmatched durability made them the perfect fit for a different sport, though - motorcycle racing. Alpinestars quickly found its niche in the two-wheeled market, and relationships with pro riders like Roger De Coster helped launch the small Italian company onto the world-wide market.
Today, over 50 years since its founding, Alpinestars has mastered the balance between its past and its future – tradition and innovation. Their legacy of motorcycle racing and their roots in Italian artistry are stitched into every garment, along with the most progressive technology available in the industry.
With gear available for every riding discipline, as well as a versatile casual line, Alpinestars continues to build its legacy as an industry-leading apparel manufacturer and a champion of rider safety.
Latest Alpinestars Reviews – You could win up to
$500

for reviewing products!